Joti Jot (light joining another light) – joining of the light of the human soul to the supreme light of the all mighty God.  We use term Joti Jot to commemorate the passing away of Shri Guru Ravidass Ji, who left the world this day for heavenly abode. This day is usually observed according to the lunar calendar on the first day (Sangrand) of the Month of Haarh (month near July/August).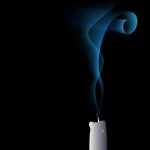 On the actual day, early in the morning, Ardass is performed outside next to the Nishan Sahib and flag is lowered. The Sangat takes off the old Choula Sahib, and wash the flag post with milk and yogurt. The post is than dried and, the Sangat put on a new Chaul Sahib. The Nishan Sahib is than raised while the Granthi and the Sangat recites religious hymns
Also, Shri Akhand Paath Sahib starts two days before the actual date and the Bhog takes place after the Choula Sahib has been changed. This is followed by Kirtan and religious hymns all day.
Sangat come and pay their respects and have Langer at the Bhawan.