Shri Guru Ravi Dass Ji's Gurpurab (Avtar Divas) is the most important function that takes place at the Bhawan. The celebration begins 21 weeks before the actual date, which is based on the Hindu calendar. It is celebrated every year in the month of Magh (Hindu month near January/February). Shri Akhand Paath Sahib is performed weekly and the Phog is on every Sunday for 21 weeks before the actual celebration date.
This year the first Shri Akhand Paath Sahib  was held on the 22th  September 2019 and the final one  will be held on the 7th of February 2020 (twenty one in total).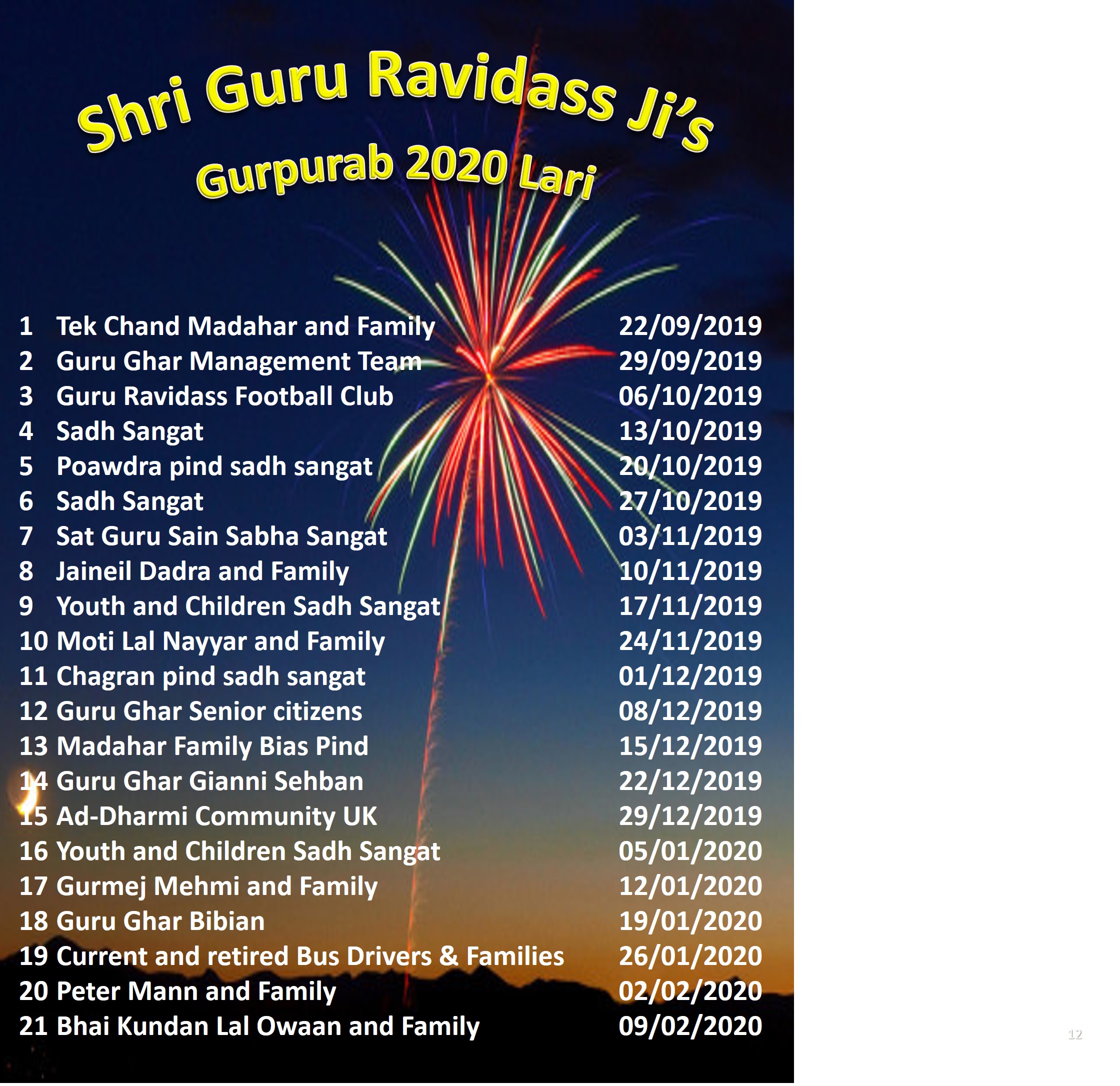 The actual date for the Gurpurab 2020 (Avtar Divas) is on Sunday the 7th of February 2020. Our community usually celebrates the Gurpurab on the first Sunday following the actual date. This is year the actual date falls on the Sunday, and this is very important for us as the celebrations will take place on the actual date.
Please  come to the Bhawan with your family and friends to celebrate the Shri Guru Ravidass Ji's Gurpurab 2020